Weekly Live Training, Q&A and Forecasting with Paul Levine 
For 30 years, Paul Levine has developed, honed and refined his Stealth Traders system, which he has used to become one of the most accurate traders of our time.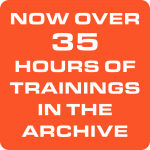 being on the wrong side of a trade?
unreliable entry signals?​
leaving profit on the table?​
watching good moves pass you by?
bouncing from one unreliable system to another?
guessing which way the markets will go?
Let's face it, with all the competition from HFT's, institutional trading algorithms and other retail traders out there, it's getting harder and harder to turn a profit. If you want to be a successful trader, you must master a system that works. It's not enough just to learn a trading system; you need constant reinforcement and ongoing training to become truly successful.
With the weekly training from Paul Levine, you will get the constant reinforcement you need. Plus you'll be able to get your questions answered directly by Paul.
Most other trainings will teach you a system and then you're on you're own, out the door. "Good luck," they tell you as they're on to their next sale, leaving you with a bunch of questions and no ongoing reinforcement. It's time to flip the script and start learning from one of the most accurate traders or our time.
Not only that, during the live sessions Paul will forecast the short and long term direction of the markets.  He will also forecast specific financial instruments (futures, Forex, stocks, cryptocurrencies) upon request.
How does Paul trade so accurately?
It's the system he developed based on a sound philosophy:
In today's markets, where the vast majority of trades are generated by the big institutions' automated algorithms, you need to be stealthy in order to compete. Our philosophy at Stealth Traders is to have the discipline to wait for the high percentage setups that no one else sees, then make your move.
Learn to identify when others want "out" and why you may want "in" the trade. Spot critical market turning points based on price action using chart patterns to capitalize on low risk and high reward opportunities.
History has shown that when everyone is looking down, we know it's time to start looking up. The Stealth Traders system creates a road map for you to know precisely when to buy or sell the market AHEAD of the big moves. You will learn to recognize one signal and one pattern to make repeated accurate trades. Traditional technical analysis which is interpretive is not only unreliable but dangerous. The increase in high frequency trading is making it harder for the average retail trader. That's why our system is designed to anticipate market direction and momentum of price action. It gives you predictive signals even when news meets, exceeds or misses expectations.
Regardless of your trading experience, Master Stealth Trader Paul Levine can help improve your current trading results. Learn how to locate high potential areas of support and resistance in advance of your trades. Learn how to trade on all time frames and in all markets. The Stealth Traders system will show you the predictive institutional buy and sell times of algorithms with ease as well as how to manage your trades for maximum potential. It's all about having the right tools, the willingness to learn, and discipline while trading.
"Hi, I'm Paul Levine. I started investing back in 1985 and like most people, I utilized the typical 'hold and hope' strategy: hold stocks and hope they keep going up. Things were going well until Black Monday 1987 hit and my accounts were ravaged. It nearly bankrupted me. I vowed to never be decimated by the vagaries of the market again. I was determined to learn everything I could about investing, markets, why price moves the way it does, and everything one could possibly know about trading and the financial industry. I researched ferociously and devoured knowledge, theories, concepts, ideas and principles related to trading and price movement. Over the years, I developed a system based on patterns which are the predictive buy and sell times of institutional algorithms. I learned the ins and outs of where your money goes and who is really looking out for you. I developed, honed and refined algorithms and techniques, which I have been using to become one of the most accurate traders. For the past several years, I have charged several thousands of dollars to teach my Stealth Traders system to a select few. But now, you have the opportunity to learn from me every week."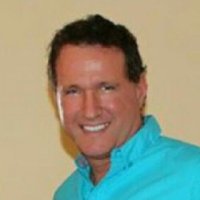 For the low price of just $199/month, you will attend weekly live training sessions with Paul Levine, where you will learn and master the Stealth Traders system and can ask questions directly to Paul. Imagine how much your trading will improve with this kind of continual learning and reinforcement.
Spots are limited, because Paul wants to make sure he is able to respond to all participants' questions during the trainings. Additionally, the $199 price is a special introductory price for the first ones to sign up. So don't delay. If you lock in the price, your subscription price won't go up, even when we increase the price.
When are the training sessions held?
Training sessions are online and are usually held on Wednesdays at 9:00pm EST (New York time).
What if I miss a training session?
or
What if the time of the training sessions does not work for my schedule?
This is not a problem, because your membership also provides access to the:
Archive of All Training Sessions
As a member, you'll get access to the archive of all past training sessions. So, if you can't make it to a live training session, or the time of the live training sessions don't fit your schedule, there's no need to worry, as all training sessions will be archived. And you'll be able to access the archive at any time in the members area of the website.
What if the time of the training sessions does not work for my schedule, but I still want to ask questions to Paul?
or
What if I have questions for Paul at other times, outside of the live training sessions?
This is not a problem, because your membership also provides access to our:
Be a part of a community of traders helping each other become better traders. Ask questions and Paul Levine or other trained Stealth Traders staff will respond. Paul will also occasionally post analysis of certain trades he made in the private facebook group as well.
Does the Stealth Traders system work with all financial instruments?
Yes, the system applies to all financial instruments and timeframes, so you can reap the benefits from trading futures, options, Forex, cryptocurrencies and even longer term stock investing.
Am I locked in for any period of time?
No. You can cancel at anytime.
Are there any other fees or costs?
No. For just $199/month you get:
Weekly live training sessions with Paul Levine
Q&A with Paul Levine during the live training sessions
Forecasting by Paul Levine during the live training sessions
Access to the archive of all past training sessions
Membership in the Stealth Traders private facebook group
Spots are limited.  Also, lock in this low price.  If you sign up now, your price won't increase, even when we increase the price.
Questions?  Call us at 818-927-1250.